وبلاگ
• نمایش "Delete" در شب افتتاحیه‌ی جشنواره‌ی پرشین فیلم
8/11/1390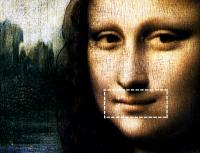 .
فیلم "Delete" به کارگردانی "کاظم ملایی"، شب افتتاحیه‌ی "اولین جشنواره‌ی بین المللی پرشین فیلم" پنج شنبه 23 فوریه 2012 در استرالیا (سیدنی) به روی پرده می رود.

بخش مسابقه‌ی این جشنواره شامل رقابت فیلم های کوتاه و بلند است و در بخش جنبی بزرگداشت اصغر فرهای برگزار می شود.

علاوه بر نمایش فیلم، این جشنواره نشست‌هایی با حضور متخصصان سینمای ایران، افغانستان و تاجیکستان و همچنین جلساتی با حضور فیلمسازانی از سراسر دنیا برگزار خواهد کرد؛ جلساتی که فرصتی یگانه برای برقراری تعاملات فرهنگی میان فیلمسازان و متخصصان چه در داخل و چه خارج از سرزمین مادری، با مخاطبان استرالیایی خواهد بود.

"مانی پتگر"، "میشل لنگفورد"، "سیف الله صمدیان"، "ناصر پلنگی" و "یلدا حکیم" داوران این فستیوال به شمار می آیند.

اختتامیه‌ی این جشنواره با نمایش فیلم "جدایی نادر از سیمین" در تاریخ 26 فوریه‌ی 2012 (7 اسفندماه 1390) در شهر سیدنی برگزار می شود.

JUDGES 2012
Maani Petgar is an Iranian filmmaker, photographer and film critic. He divides his time between Australia and Iran, and manages Reverse Angle Productions in Australia and Unexposed Films in Iran.


Michelle Langford is a lecturer of film studies at the University of New South Wales with a special interest in Iranian and German cinemas.
Nasser Palangi is an Iranian-Australian artist and critique. He is one of Iran's most renowned contemporary painters and has exhibited in various countries across Asia, Africa, and Europe.
Seifollah Samadian is an Iranian photographer, filmmaker, and the publisher and editor in chief of Tasvir Magazine in Iran. He has exhibited his photographs and screened his films internationally in various galleries and museums.

Yalda Hakim is an Afghan-Australian journalist for SBS's highly acclaimed Dateline series.
FESTIVAL SCHEDULE
---
THURSDAY 23 FEB
7:15  -  I Am Nasrine + Opening Night
Screened with Delete and Going.
 
 
FRIDAY 24 FEB
6:30  -   Please Do Not Disturb
Screened with The Road is Closed and The Silly.
 

FRIDAY 24 FEB
8:45 –  Heiran
Screened with Bitter Milk.
 

SATURDAY 25 FEB
4:00  -   Rainy Seasons
Screened with Released.
 

SATURDAY 25 FEB
6:30  -   Ashkan, the Charmed Ring and Other Stories
Screened with Mr. Mozaffari's Somewhat Simple Life.
 

SATURDAY 25 FEB
8:45  -   Opium War
Screened with I Wish Someone was Waiting for Me Somewhere.
 

SUNDAY 26 FEB
6:30  -   A Separation + Awards Ceremony and Closing Night
 
TRIBUTE TO ASGHAR FARHADI
---
About Elly
March 2012 screening details TBA  
Fireworks Wednesday
April 2012 screening details TBA
 
Beautiful City
May 2012 screening details TBA
 
Dancing in the Dust
June 2012 screening details TBA
VENUE & TICKETING INFORMATION
---
Tickets costs: Adult $23.5, Concession $21, Opening and closing Nights $30. Available through Dendy. For group bookings of over ten people email us at info@persianfilmfestival.com
ABOUT DENDY OPERA QUAYS
Address:
Shop 9
2 East Circular Quay
Sydney NSW 2000
Phone: +61 2 9247 3800
Located on the promenade leading towards the Sydney Opera House, Dendy Opera Quays overlooks spectacular Sydney Harbour.
Proven to be Sydney's premier cinema venue, Dendy Opera Quays contains three state-of-the-art cinemas, fitted with Dolby Digital sound systems and luxury seating.
Transport and Parking
Located at the heart of Sydney harbour Dendy Opera Quays recommends public transport. Circular Quay train station is located only minutes away and Sydney buses including the 393 ,436, 372, 504 run frequently. To find out more on how to get Dendy Opera Quays via public transport call the Transport info line on 131 500 or visit the website.
Wheelchair Access
All theatres are wheelchair accessible. There is a dedicated wheelchair space at the back of each theatre. There is also a lift beside the candy bar to each theatre level. A wheelchair accessible bathroom is located in the lower foyer and is accessible by lift.