Films
• KUPAL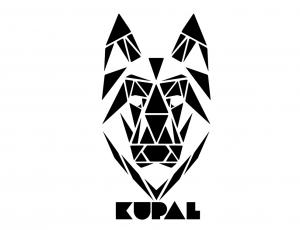 Short Summary : 
Kupal is the story of a hunter and a taxidermist, called "Dr. Ahmad Kupal". On the last day of the year, moments before the turn of the year, he faces an unexpected challenge. 
Film Biography :
CATEGORY: NARRATIVE FEATURE
GENRE: DRAMA 
Shooting Format: 4K 
Frame rate: 25 fps 
Aspect Ratio: 1.78 (16x9 VIDEO)
LANGUAGE: PERSIAN
SUBTITLE: ENGLISH 
RUNTIME: 99 MIN
Picture Format: COLOUR
Sound: Dolby digital, Stereo
Exhibition Format: DCP 
PRODUCT OF 2017
YOU CAN'T BE ALONE IN THIS WORLD!
Credits:
Cast
Levon Haftvan
Nazanin Farahani
Pouria Rahimi Sam
Hossein Shamsabadi
Vahan Salimzadeh
Mojtaba Alizadeh
Mitra Asiaee
Hossein Qayebi Shabahang
And Sharon (Starring as Haiku)
The Rest of the Cast
Behrouz Nameni
Hassan Shamsabadi
Amir Feizabadi
Mohammad Ali Maskani
Ali Akbar Maskani
Mehdi Abbasi
Saeed Fazelipour
Maryam Shahroudi
Elham Nami
Ebrahim Akbari
Directing Crew
Scriptwriter and Director: Kazem Mollaie
Artistic Advisor: Mohammad Akbari
First Assistant Director and Program Coordinator: Mehrnoush Hosseini
Script Supervisor: Safoura Barsan
Second Assistant Director and Behind the Scenes' Photography: 
Khalil Khosrovani
Still Photographer: Ali Delakabadi
Press Relations: Hadi Alipanah
Camera Crew
Director of Photography: Majid Gorjian
First Camera Assistant: Arash Sasani
Filming Crew: Ali Mohammadi, Farhad Shokri, Abbas Ataie, Arash Mirzakhani, Mostafa Amiri
Cinemobile: Amir Hossein Ahmadi
Technical Support: Reza Tahmoores, Mojtaba Tahmoores (T.R.C)
Set and Costume Crew
Production Designer: Mohammad Akbari
Costume Designer: Mitra Asiaee
Prop Assistant: Majid Majidi
Accessories: Mehdi Majidi
Scene Manager: Hossein Qayebi Shabahang
Sculptor: Hadi Arefi, Hamid Arefi
Costume Designer Assistant: Afsaneh Haddad
Production and Logistics
Executive Producer: Siamak Kashef Azar
Production Manager: Mitra Mehtarian
Production Supervisor: Hassan Shamsabadi
Procurement Manager: Omid Dareyni
Assistants for Production and Logistics: Saied Yusefi, Hossein Monidri
Transportation: Ali Eslami Moghaddam
Make-Up Crew
Make-Up Artist: Mahmoud Dehghani
Assistants: Afshin Aslani, Mina Aslani
Sound Crew
Sound Recordist: Hamed Samadzadeh
Sound Designer and Mixer: Hosseyn Ghourchian
Music Crew
Music Composer: Babak Mirzakhani
Assistant: Arman Nasiri
Musicians: Arman Nasiri, Sepehr Karbasian, Farshad Pasdar, Mohmmad Hossein Moharrami, Babak Mirzakhani
Editing Crew
Editor: Emad Khodabakhsh, Kazem Mollaie
Assistant: Hadi Ahmadi
Visual Effects & Title Designer: Amir Mehran
Thanks to: Masoud Taghi Momeni
Color Correction: Saman Majd Vafaie
Graphic Designer: Taha Zaker
Logo Designer: Abtin Arad
Animal Trainer: Mohammad Talebi
Assistant: Bahram Rajaiefar
Distributor Advisor: Ali Asgari
Subtitle Translator: Hoda Lezgi
Official Movie Site: Behrang Parnian
Thanks to
Organization of Cinema & Audiovisual Affairs of Iran's Ministry of Culture and Islamic Guidance
The Department of Environment of Tehran Province
Office for Natural Museums and Genetic Reserves
The Department of Environment of Khorasan Razavi Province
Sabzevar Governor's Office
Sabzevar City Islamic Council
The Department of Environment of Sabzevar
Abadaniye Diyar Sarbedaran Institution of Sabzevar
Sabzevar Municipality
Organization for Parks and Landscape Areas of Sabzevar
University of Medical Sciences and Healthcare Services of Sabzevar
Police Department of Sabzevar
Public Relations Office of Sabzevar Prison
Parto San'at Technical and Engineering Company of Sabzevar
Department for Roads and Urban Development of Sabzevar
Department of Culture and Islamic Guidance of Sabzevar
Chahar-Yek Memar Engineering Group
Asia Furniture Company of Sabzevar
Kaj Fast Food Restaurant of Sabzevar
Sarbedaran Local Dance Group
Amirulmomenin Rehabilitation Charity Center of Sabzevar
Soha Seyr Sharq Air Travel Services Agency
Roshanak Arya Clothes Designing Company
With Special Thanks to
Mostafa Delbari
Hakim Sabzevari University
Kamelia Hotel of Sabzevar
Producer
Kazem Mollaie
2017
www.KUPALmovie.com
info@KUPALmovie.com 
www.facebook.com/KUPALmovie
www.Instagram.com/KUPALmovie
•
35th. Fajr Film Festival (IRAN) / Feb. 01, 2017 
•
35th. Fajr International Film Festival {Market & Video Library} (IRAN) / April 2017
•
Nominated for the Best Debut Filmmaker in the "11th. Celebration of Iranian Critics and Writers Association" (IRAN) / Aug. 2017
•
14th. Jameson CineFest Miskolc International Film Festival (HUNGARY) / 11th. & 12th. Sept. 2017
•
Nominated for the Best Feature Film in the "6th. Iran International Green Film Festival" (IRAN) / Sept. 13, 2017
•
22nd. Split Film Festival (CROATIA) / Sept. 15, 2017
•
Best Feature Film in the 6th. Brasov International Film Festival & Market (CANADA) / Sept. 17, 2017
•
10th. Arizona Underground Film Festival (USA) / Sept. 17, 2017
•
12th. Silk Screen Film Festival (USA) / 18th. & 21st.  Sept. 2017
•
11th. Buffalo International Film Festival (USA) / Oct. 08, 2017
•
12th. Orlando Film Festival (USA) / Oct. 20, 2017
•
Best Feature Film in the 34th. Bogota Film Festival (COLOMBIA) / 20th. & 26th.  Oct. 2017
•
5th. Portland Film Festival (USA) / Nov. 02, 2017
•
Best Foreign Feature in the 26th. Berkeley Video and Film Festival (USA) / Nov. 04, 2017
•
Best Feature & Best Actor and Nominated for the Best Screenplay & Best Cinematography in the 12th. Hamilton Film Festival - Canadian Film Market (CANADA) / Nov. 07, 2017
•
Best Foreign Language Film in the 7th. Weyauwega International Film Festival (USA) / Nov. 09, 2017
•
Jury Award (Special Mention) and Nominated for the Best Film & Best Director in the 23rd. Kolkata International Film Festival (INDIA) / 13th. & 16th. Nov. 2017
•
3rd. Toronto's Iranian film festival {CineIran Festival} (CANADA) / Nov. 19, 2017
•
Best International Fiction Film in the "2nd. International Film Festival With Alternative Media" {FICMA} (MEXICO) / Nov. 22, 2017
•
12th. Jogja-NETPAC Asian Film Festival (INDONESIA) / Dec. 02, 2017
•
6th. Delhi international film festival (INDIA) / Dec. 08, 2017
•
Grand Prix Narrative Feature in the "3rd.  Montreal Independent Film Awards" {MIFA} (CANADA) / Dec. 10, 2017
•
22nd. Kerala International Film Festival (INDIA) / 9th.,11th. & 13th Dec. 2017 
•
7th. Jaipur International Film Festival (INDIA) / Jan. 08, 2018
•
16th. Dhaka International Film Festival (BANGLADESH) / Jan. 18, 2018
•
Closing Film of the "18th. Geneva International Independent Film Festival" {Black Movie} (SWITZERLAND) / Jan. 28, 2018
•
20th. San Francisco Independent Film Festival (USA) / 3rd. & 4th. Feb. 2018
•
2nd. Wisconsin Iranian Film Festival (USA) / Feb. 2018
•
Best Feature Film in the 13th. Huntington Beach Film Festival (USA) / Feb. 22, 2018
•
46th. Belgrade International Film Festival (SERBIA) / March. 01, 2018
•
13th. International Film Festival Thrissur (INDIA) / March. 07, 2018
•
Regional Film Festivals of Kerala (INDIA) / March. 15, 2018
•
8th. Queens World Film Festival (USA) / March. 18, 2018
•
10th. Trenton Film Festival (USA) / March. 22, 2018
•
16th. Cine Pobre Film Festival (MEXICO) / May 07, 2018
•
Best Narrative Feature in the 5th. The Fine Arts Film Festival (USA) / May. 12, 2018
•
4th. Iranian Film Festival Zurich (SWITZERLAND) / 24th.,27th. May 2018
•
3rd. The Mediterranean Film Festival "MedFF" (ITALY) / June 02, 2018
•
Closing Film of the 5th. Iranian Film Festival Cologne (GERMANY) / June 03, 2018
•
6th. Iranian Film Festival in Paris (FRANCE) / June 07, 2018
•
5th. Fresco International Festival of Modern Art and Spiritual Films (Armenia) / June 26, 2018
•
Best Cinematographer, Closing Film and Nominated for the Best Festival Theme Film, Best Lead Actor & Best Soundtrack in the 3rd. Realtime International Film Festival (Nigeria) / June 30, 2018
•
16th. Ischia Film Festival (Italy) / July 06, 2018
•
Nominated for the Best Foreign Feature Film & Best Story in the "21st. The Long Island International Film Expo" (USA) / July 15, 2018
•
18th. New Horizons International Film Festival (POLAND) / July 28, 2018
•
3rd. Lakecity International Film Festival (INDIA) / Aug. 11, 2018
•
Best Actor in the "3rd. Canal de Panama International Film Festival" (Panama) / Aug. 19, 2018
•
4th. Middlebury New Filmmakers Festival (USA) / Aug. 25, 2018 
•
3rd. Defy Film Festival (USA) / Aug. 25, 2018
•
Nominated for the Best Feature Film in the "19th. Moondance International Film Festival" (USA) / Sept. 2018
•
Special Mention in the "7th. Cebu International Film Festival" (Philippines) / Sept. 20, 2018
•
5th. Bioscope Global Film Festival (India) / Sept. 29, 2018
•
6th. Haverhill Film Festival (USA) / Oct. 2018
•
Best Cinematographer in the "4th. BANGIFF - BangkokThai International Film Festival" / Oct. 15, 2018
•
5th. Hanoi International Film Festival (Vietnam) / Oct. 2018
•
18th. Valley Film Festival {Trailer Section} (USA) / Oct. 2018
•
18th. Anchorage International Film Festival (USA) / Dec. 06, 2018
•
Honorable Mention (Best Actor) in the "4th. All Lights India International Film Festival" (India) / Dec. 01, 2018
•
2nd. Krajina Film Festival (Bosnia and Herzegovina) / December 2018
•
1st. Dumbo Film Festival (USA) / Dec. 2018
•
Best Feature Film in the "3rd. Arthouse Asia Film Festival" (India) / Jan. 2019
•
Best Poster & nominated for the Best Trailer in the "37th. Fajr Film Festival" (IRAN) / Jan. 2019
•
4th. Dada Saheb Phalke International Film Festival" (India) / Feb. 2019
•
Nominated for the "Abbas Kiarostami Memorial Medal" in the "19th. Hafez Awards" (Donyaye Tassvir Awards) / July 2019
•
Nominated for the Best Debut Filmmaker in the "2nd. Cinema Cinema Academy Awards" (IRAN) / Aug. 2019
•
Best Script in the Art and Experience Section of the "8th. Celebration of the Iranian Cinema Screenwriters Association" / Aug. 2019
•
3rd. Cardiff International Film Festival (United Kingdom) / Oct. 2020
•
4th. Parana International Film Festival (Argentina) / Sept. 2021
Last Update: 2022-02-04